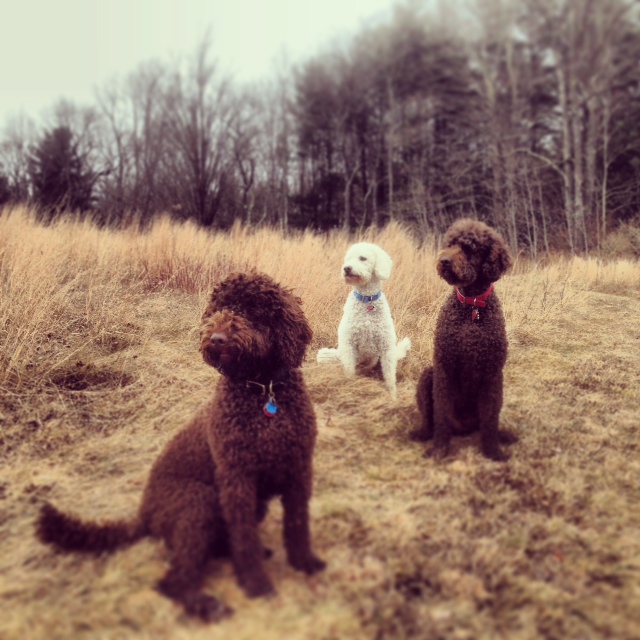 About Us
West Orchard Labradoodles is a family pursuit that operates from a home in suburban New York City. Three breeding dogs live with us, and we share some other breeding dogs with friends in the region. We have been doing this for about five years, making us one of the oldest breeders of Australian-style Labradoodles in the Northeast.
Our Dogs
We focus exclusively on "Australian" Labradoodles, meaning their parents, grandparents and great grandparents all were Labradoodles. We believe this approach, as opposed to "first crosses" of Labs and Poodles, consistently produces the best results, including lush coats that are non to minimally shedding.

Our pups come in a variety of colors—brown, black, cream, apricot and sometimes red or gold. They have one of two types of coats—fleece (long and wavy) and wool (more curly—more similar to a Poodle's). Most of our pups are the breed's standard size, often maturing to from 23 -25 inches at the shoulder, and growing to from 60 to 80 pounds. We also breed smaller Australian labradoodles in the medium and mini size ranges. These labradoodles can range from about 16 -19 inches at the shoulder and weigh between 21-40 pounds.

For More Info Call 914-977-3890
or e-mail us

---
Home | About Us | Our Services | Photo Album | Contact Us | Resources